Ready to quilt! I used, for the SIXTH time, Maple Island's BQ setting for last year's Craftsy sampler blocks. I love the way this pattern lets the blocks remain center-stage, but with just a little extra something going on between them.
I'm using a really dark steel gray as the background, with a print from RK's new Architextures line (love
these fabrics
!) as the rings.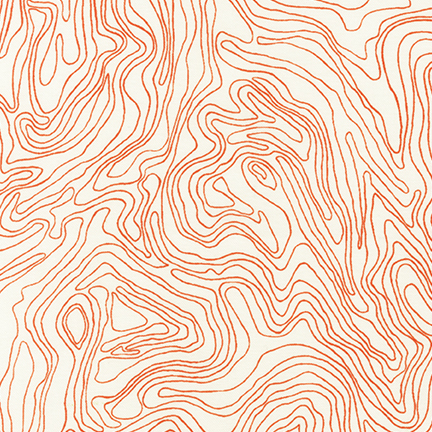 This awesome print is even named "Tangerine"!!
Yesterday I cut all of the strips and started assembling the segments; after my class today I jumped right in on the final seams and...voila! I'll start quilting (one block at a time -- another reason I like the BQ pattern is that it works well with the QAYG technique) tomorrow.
2012 Craftsy blocks, ready to quilt! The colors aren't perfect in the photo (taken at night with a flash), but the hue of the lines in the ring print is a perfect match for the vibrant Tangerine Tango blocks.