Aurifil is hosting a Designer of the Month program, featuring little quilts that are fast to make. I didn't get around to the January program, even though it was by one of my favorite designers,
Gudrun Erla
(from Iceland!). February's project by
Joanne Figueroa
was cute though, and it showed up just as I was pondering what to do with the small remaining length of my background-neutral architectures yardage: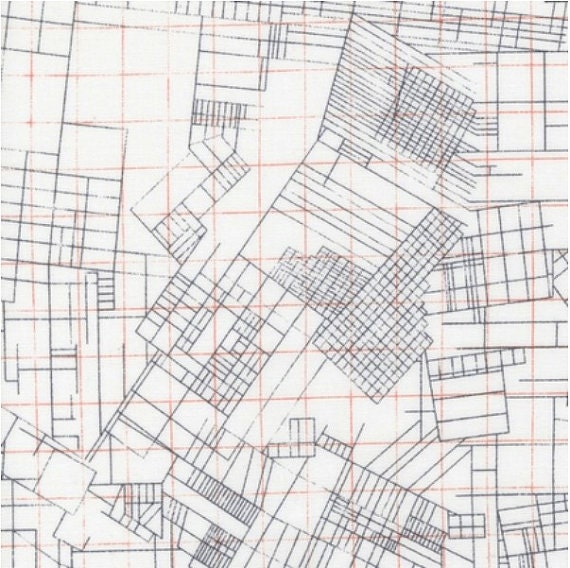 I can't get enough of this as a background -- from Carolyn Friedlander's Architextures line.
I just pulled out some scraps from near the tops of various heaps, because this pattern didn't need much of any one fabric. It took an evening to make the top, then another couple of sessions to do the spiral quilting. I did nine separate spirals, starting in the center of each block with a thread that matched that block. I did a little echoing around the edges using grey, because I didn't want the floppy edges that sometimes happens when you don't quilt evenly the whole way to the binding. Cute cute cute! I'm looking forward to doing the rest of these over the coming year.
Chunky Churndash mini -- 23 x 23"
Close-up of quilted spirals on Chunky Churndash mini